Having a daily morning routine except brushing our teeth grabbing a coffee and running straight forward to reach the day is something really essential and it took me ages to realise that how important it is mainly for our mental health and also to be strong and determined for the rest of the day.
The routine that we've been practising begins usually even if it is really hard to follow at 6 a.m. in the morning.
MINDFULNESS
Going for a 10-15 minute meditation session has been the alpha and omega for starting a day. It is really vital to begin your daily activities by "Going inside" before you go outside. Focusing on breath, chanting a mantra (even repeating a phrase that will have an impact on you) or by just staying quiet and trying to empty your brain, really nourishes the mind and the body and amplifies us with a stronger and calmer self ready to kick in the day. Also when I have more time on my hands I like to play with a singing bowl and light up some white sage and carry it around the house to purify the air.

NOURISHING BODY.
love to begin my day with an empty stomach on Kale juice my morning routine is a whole lot about detoxing and taking as many vitamins as I can!
I never was a breakfast person the past few years and when I realised the importance of the very first meal of the day. So my day begins with a yummy bowl of boiled apples with cinnamon.
"Warm, soft, apples wrapped in cinnamon galore, this healthy skillet cinnamon apples recipe is perfectly sweet, easy to make and is perfect served with vegan non dairy ice cream"
INGREDIENTS
4 large apples, peeled, cored and sliced into even ¼ inch slices
1 tablespoon vegan butter or coconut oil or ¼ water (for water saute)
1 teaspoon ground cinnamon
1 teaspoon vanilla extract
Optional add-ins:
¼ teaspoon nutmeg
¼ teaspoon ground ginger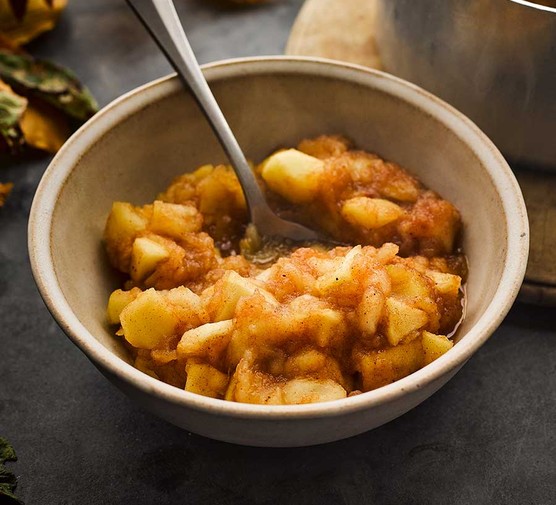 NOURISH YOUR HOME.
As you make your bed…
Something that is really essential, is the place you live and how you leave it before you start your day. Making the beds at least changed a lot my mood and how I feel when is the time to go back to bed or just to hop in the bedroom to change clothes or to chill. Stepping into a messy bedroom immediately it gives me th sense of anxiety and an uncomfortable feeling that doesn't allow me to relax.
My guru referred once to a proverb story In India in particular, they say that if you leave your bed clothes crumpled and unfolded, ghosts will come and gather. When you sleep, they will sleep with you and trouble you. I think in English there is a saying, "As you make your bed, so shall you lie upon it." This is essentially about the forms around you. Today, scientists tell us that the whole existence is just one energy manifesting itself in a million different ways. As energy has generated forms, forms can in turn generate energy. And every form around you is generating a certain type of energy.
And last but not least… Don't forget to be a cutie!