Hey little darling, it's been a long and lonely winter, little darling it seems like years since it's been here. Here comes the sun! – The Beatles!
Indeed it felt devastating and long and lonely winter especially for us who are being in a binational relationship and we couldn't see sometimes what is going to happen. But the good news is that Greece is finally open to a lot of tourists and #allyouneedisGreece!
Safe Travel Guidelines
Even though you may be vaccinated against COVID-19, you are not completely immune from getting the virus. Being vaccinated is an important first step, but to ensure that you're traveling in the safest way possible, consider incorporating these steps into your travel routine:
Keep needed supplies like hand sanitizer, extra face masks, disinfectant wipes, and a thermometer within easy reach.
Digitize things like airport check-in or boarding pass downloads to minimize contact with airport attendants or touchscreen kiosks.
On road trips, limit the number of stops, pre-pack snacks, and meals when possible, and research hotel or AirBnB guidelines ahead of time.
These tips—together with standard practices like frequent hand washing, sanitizing, and covering sneezes and coughs—will help you have fun and stay COVID-free this summer.
Protocol of Arrivals in Greece
– Important clarification: Entry of tourists in Greece is not subject to vaccination. Presenting a vaccination certificate greatly facilitates the procedures upon arrival. However, in no case is a vaccination or antibodies certificate considered a "passport".
– The countries from which entry is allowed, under the aforementioned conditions, without the requirement for subsequent self-isolation are: EU & Schengen Area countries, USA, UK, Israel, Serbia, UAE, New Zealand, Australia, South Korea, Thailand, Rwanda, Singapore, the Russian Federation, North Macedonia, Canada, Belarus, Bahrein, Qatar, China, Kuwait, Ukraine, and Saudi Arabia.
– Non EU citizens are strongly advised to choose direct flights to Greece. In any other case, travelers should abide by the stop-over country requirements.
Passengers are allowed to enter the country through all international airports and the ports of Patras, Igoumenitsa and Corfu.
Travellers are allowed to enter from the land borders through the entry gates of Promachonas and Ormenio in a 24h basis and Evzonoi from 07:00 to 23:00.
Cruising and yachting is allowed. Maritime connections with Albania and Turkey are temporarily restricted.
REQUIREMENTS FOR VISITORS
Before arrival:
– Tourists must fill in the Passenger Locator Form (PLF) no later than 23:59 (11.59 PM) of the day before arriving in Greece. For more information, please click here.
Prior to departure, all travelers must ensure that they carry an acceptable form of certification of their health condition. Acceptable documents include:
– A negative PCR molecular test result from a laboratory; the test must be taken up to 72 hours before entry.
– A vaccination certificate issued by a certified authority.
– A certificate of recovery from the SARS-CoV-2 virus infection issued by a public authority or a certified laboratory.
– A certificate of a positive PCR molecular test result, confirming that the holder recovered from the SARS-CoV-2 virus infection, performed at least 2 months before arrival, and no later than 9 months before arrival. 
The Fun Part!
Greece is one of the top rated world destinations and it needs little to no introduction about her  famous turquoise waters and breathtaking sandy beaches. The unlimited choices of historical sites and the top ranked cousin and flavours that can offer to the tourists. And some places also are world famous and presented here and there but what about the hidden and less known gems of this country? You will be surprised of how affordable unique and fun they are so here are some of our top picks!
Kavala City.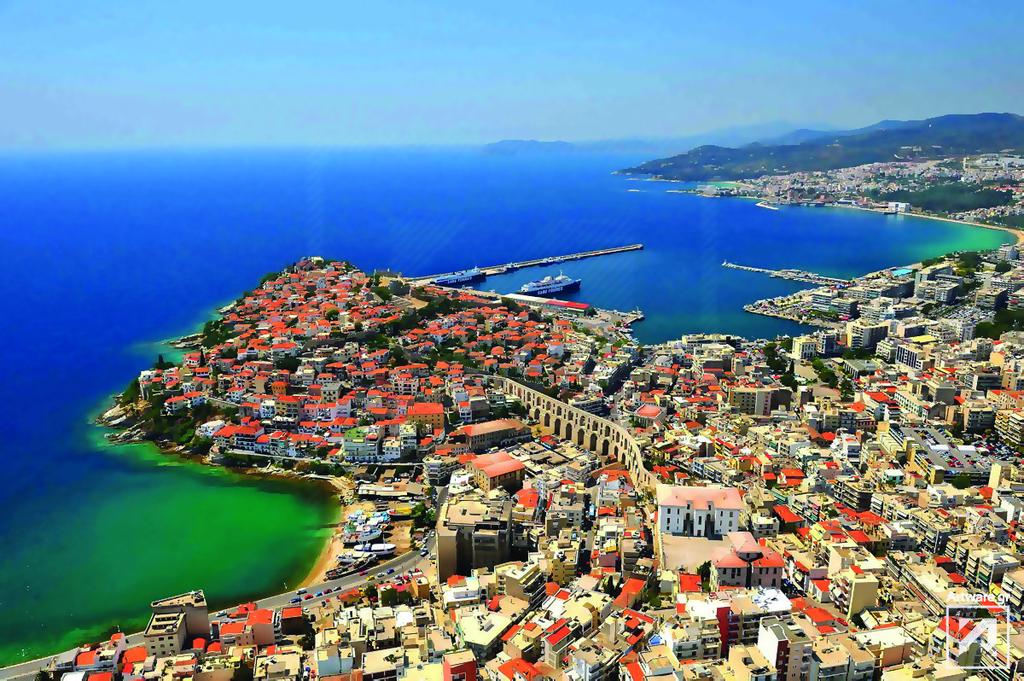 The gem of north. It is called also the little Monaco. A city with a breathtaking location that combines mountain and sea. With hundreds of golden sand beaches around the area and an extreme variety of beach bars nightlife and restaurants. Also with an airport and a port that you can take the ferry and visit the island that's only 20 minutes far Thassos. An earthly affordable paradise that will stun you and leave you in awe.
Mani
Tower houses, low olive trees, cacti adorned with prickly pears, rocky terrain washed by the sea, serene villages, flags waving as if every day was a national holiday… This is Mani, the middle peninsula of the southern Peloponnese, a place where Greek flags flutter alongside local ones that read "Tan i epi tas" ("With it or on it") – the legendary farewell phrase uttered by ancient Spartan women to departing warriors as they handed them their shields.
Folegandros
Folegandros is an untouched piece of true Greece with a relaxing atmosphere, hospitality and nice beaches, close to Santorini and Milos. Folegandros is the ideal island to enjoy a peaceful vacation as traffic is not allowed in the three villages, giving a sense of peace and even though there are several beaches, the most beautiful ones must be reached by sea, with one of the several bus boats taking you there over rocks and clear waters.
Samothrace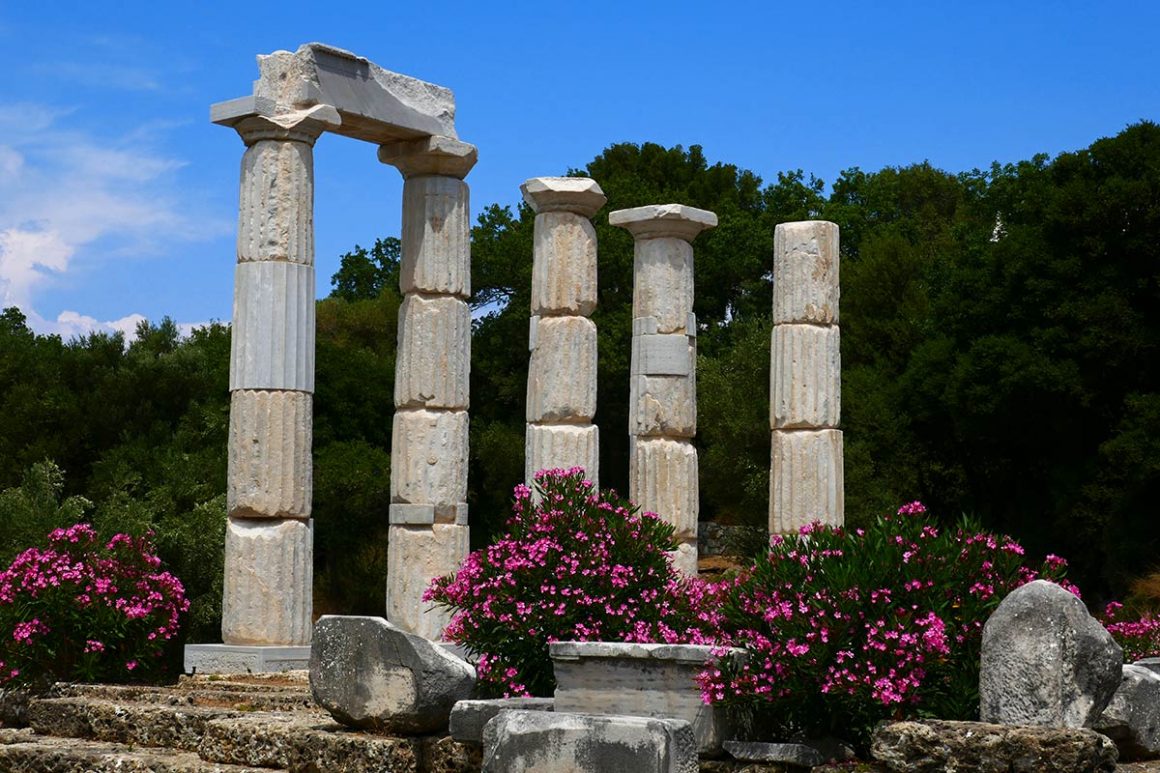 The island of the Great Gods
Referred by mythology as island of Aeolus, Samothrace (you'll see it spelt "Samothraki" too) is adorned with Mount Saos, the highest mountain in the Aegean; legend has it that Poseidon sat on its top to watch the Troy war. The island with its steep peaks (the highest peak – 1.611 metres- is called "Fengari" = "moon"), the ancient legends, the pebbly beaches, the streams and rivers, the pristine nature, the famous springs and the archaeological finds are just some stuff you'll come across and in love with.
Karpathos
The natural beauty of Karpathos island in Greece is indescribable! Karpathos beaches stand out for their exotic ambiance and crystal clear waters, while picturesque villages, such as Olympos, Menetes and Othos keep the tradition of Kalymnos alive. Thanks to its unique geology, Karpathos is also one of the best destinations for trekking.
What would be your favourite destination in Greece let us know! List will be updated.

Stay safe and create beautiful memories!
xxx
Sources: greeka.com