It's this time of the year! Personally my most favourite time of the year. After the crazy hot summer, that it becomes hotter and hotter every year here in Greece, when finally the first drops of rain are pouring and the smell of wet soil and the sound of the drops on tree leaves is all around us, it's like a relief sound that my whole body does. An aaahhhh here we are relief kind of sound!
So it all starts with a nice general cleaning, dusting tidying up and then the fun & creative part!
1. Add layers and make your living room more inviting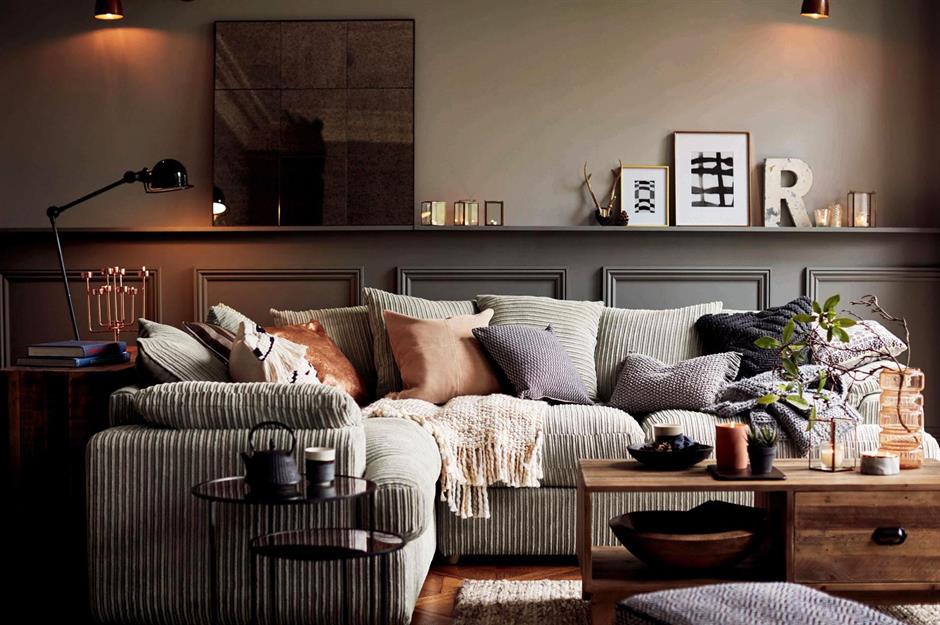 The term "fall layers" usually directs us to sweaters and mix and match different fabrics and clothes. But fashion doesn't apply only in the way we dress but also the way we dress up our hope. Adding more layers and additional textures and textiles bring a cozier viber that feels warm and more inviting.
The term "fall layers" usually elicits images of jackets and sweaters, but fashion isn't the only area where we advise layering up.
Bringing in additional textures to your home cultivates a cozier vibe that feels warm and inviting, leaving you happy to trade nights on the patio with evenings on the couch. From chunky knit blankets to velvet throw pillows, we can't help but opt for the "more is more" approach when it comes to fall home decor.
2. DECORATE WITH FALL ELEMENTS YOUR TABLE
Your dining table can have features of fresh flowers, which can be switched out to continually change the aesthetic. Add some fresh fall fruit to complete the look! Use neutral – beige -orange and brownish tones for a cozy autumn feeling! Also you can accessorise it with cottage core farmhouse style.
3. Candles are essential!
When the temperature falls i feel like i want to sneak into the Hogwards dining room with all these floating candles and sweet smells that I can even smell them from the screen. Even if you can't find floating candles it's so nice to decorate your place with some candles and enjoy the candle lights while you are watching your favourite show or while you are lost in your favourite book or even while you are just chilling and enjoying the art of doing nothing!
4. Scents that bring you the autumn vibes at home!
You can call me cheugy 'til the cows come home, but I still want to fill my home with the scents of the season, and that means incorporating pumpkin spice into my fall home decor. Our sense of smell is one of the biggest triggers of memories and nostalgia, and what would autumn be without a little reminiscing? If you can't get on board with pumpkin spice, try opting for a blend of essential oils, like cinnamon and orange. Tip: Boil in a pot water with cinnamon apple and orange peels and let in low fire soon your home will smell so lovely, bringing you the sense of coziness and warmth that you will enjoy so much!
5. Use branches and autumn flowers
Fall is the perfect time to bring the outside in, and there's no need to spend the big money to do that. Trust me, after a walk to your backyard or around the hood grab a few tall branches of autumn leaves, you'll suddenly feel like you're roaming through England countryside.