We found our selves diving into New Year's resolutions, creating mood boards, getting inspired building more confidence and browsing hours on IG and Pinterest. The latest mood board pin I was constantly coming across was Sundays are for self-care. Also due to personal issues I felt like i was drowning into my emotion of negativity. I couldn't feel ok for a reason, and while I was trying to put my sh*t together I decided to bring the most inspirational mood boards that focus on beauty routine from famous ladies and celebrities around the world and I wanted to get this vibe of luxury and feeling back myself floating in a pinkish cloud of beauty and positivity. I've started to talk about it with the ambience team and we adjusted this routine according to our program and daily activities/
About the routine.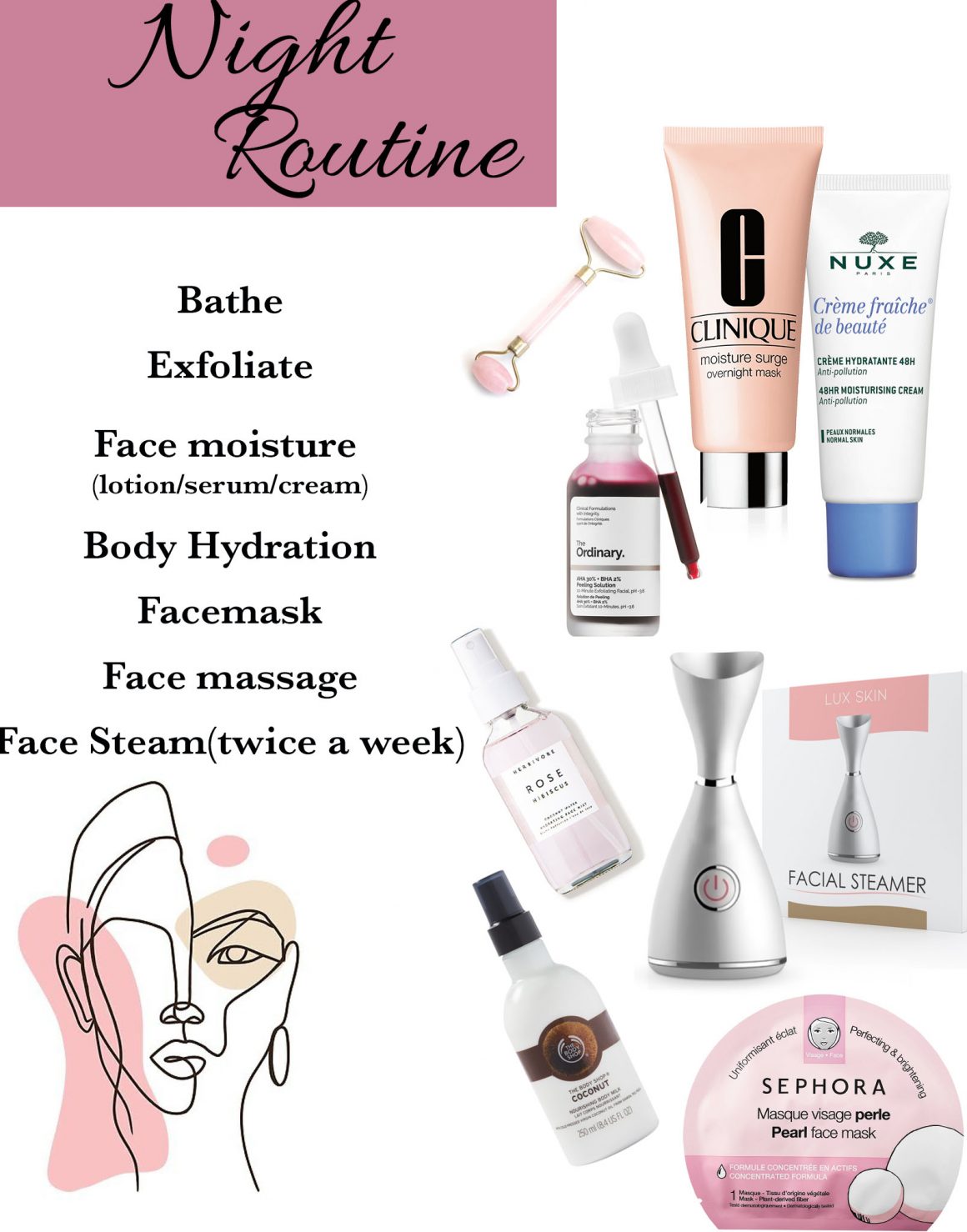 What I loved:
The morning masking made me feel ten times more fresher and I saw my skin glow improving dramatically!
Having a light-weight fresh make up boosted my mood a lot!
Sticking to a daily beauty routine became a ritual which motivates me for more!
I was steaming my face but whenever I had break outs or I was feeling my face really heavy now that It became a routine I feel my skin way much more open to moisture (I suffer from dry skin during winter)
I felt that luxury vibe I was looking for
Beauty can feel luxurious regardless of how much you spend
I have quiet a collection of high end products but I wanted to try less expensive products that can fit easily to a daily consistent routine without guilt and also the products I've used are vegan cruelty free and I am beyond pleased and delighted to stick with them long term.